The Irish Story had a recent blog post on the fascinating Cork-born Mary 'Mother' Jones (1837-1930) – 'the most dangerous Irish woman in America'. A seamstress, teacher and union activist, she was the lead organiser of the United Mine Workers of America and helped to end child labour in America's mines and mills. The photograph of her above dates from around 1910-1915 and comes from the Library of Congress.
Festival contributor Marie Coleman appeared in conversation with British broadcaster and former politician Michael Portillo (who has done a number of history programmes on RTE recently) about the Anglo-Irish Treaty. The discussion took place at the National Archives and you can see it here.
Another Festival contributor, Flor MacCarthy has just published a book The President's Letters: An Unexpected History of Ireland, which we're looking forward to reading. There was this interview with her in the Irish Times to mark its publication which looked at some of the letters Flor included and the stories behind them.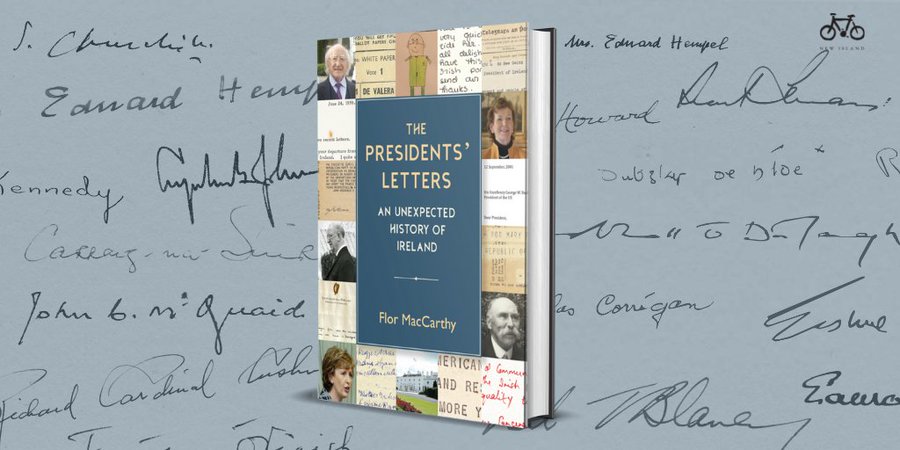 The Society of Antiquaries, based in London, hosted an online discussion on 'Intertwined Histories: UK and Ireland' last week, looking at colonialism, slavery, community and representation. You can view it on their YouTube channel here along with many other fascinating talks. Speakers included Dr Laura McAtackney who looked at the legacy of colonialism in Ireland. This is interesting in the light of one of our 2021 Festival themes, Ireland & empire.
The History Show on RTE Radio 1 with Myles Dungan covers some really interesting topics each week, which have recently included features on grave-robbing in 18th and 19th century Dublin, Anna Parnell and Irish historian Heather Jones on her new book on cultural perceptions of the British monarchy during the First World War. Listen to it here.
Finally, great to see Irish poet Seán Hewitt included in 'Poems on the Underground' this month, with his poem Leaf. Other poets whose works feature in London's tube trains this November include Gerard Manley Hopkins, Linton Kwesi Johnson and Jackie Kay, and previously poems by Patrick Kavanagh, WB Yeats and Eavean Boland have been included.